A campaign on behalf of Amnesty International to help welcome refugees #withopenarms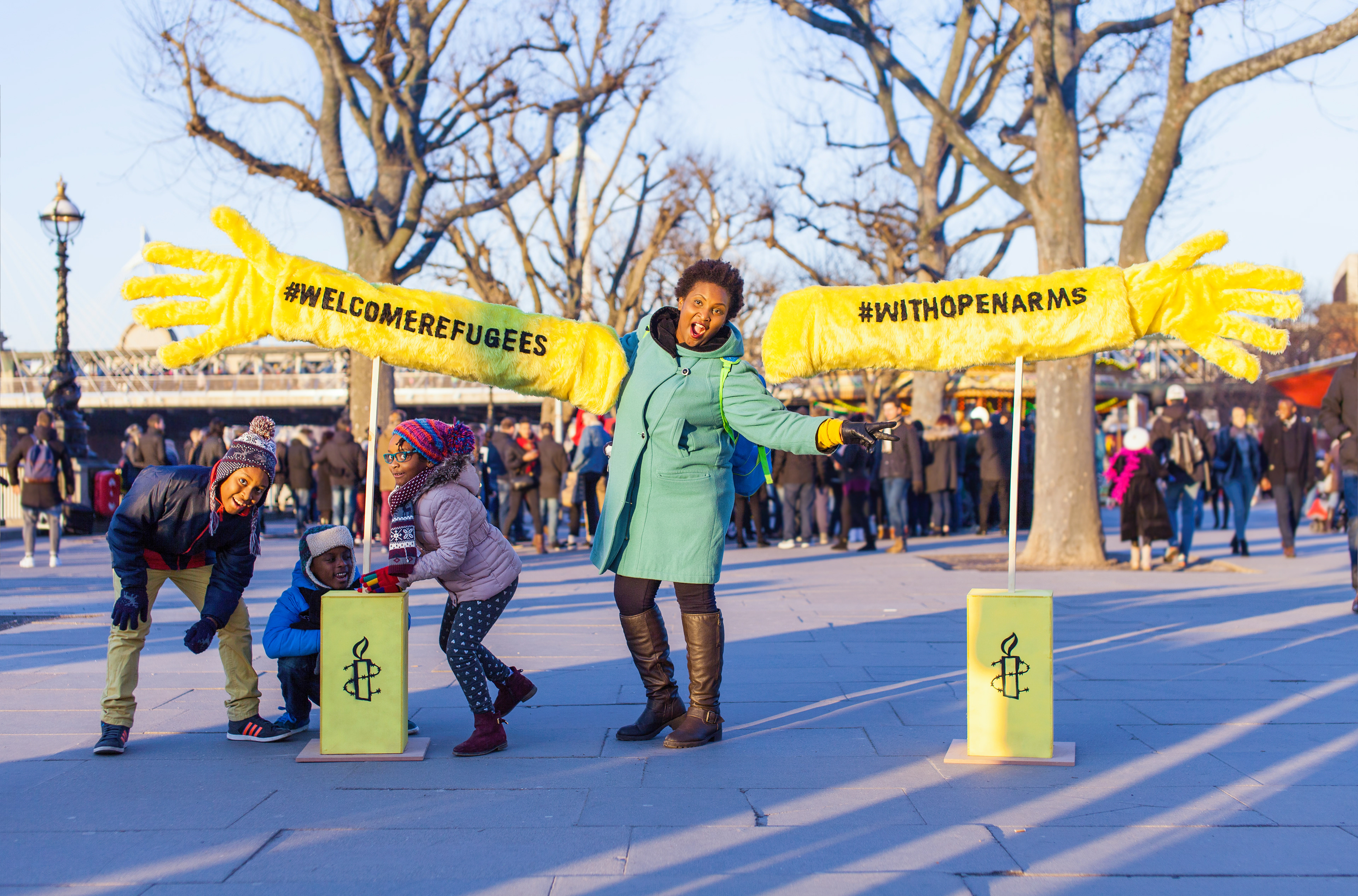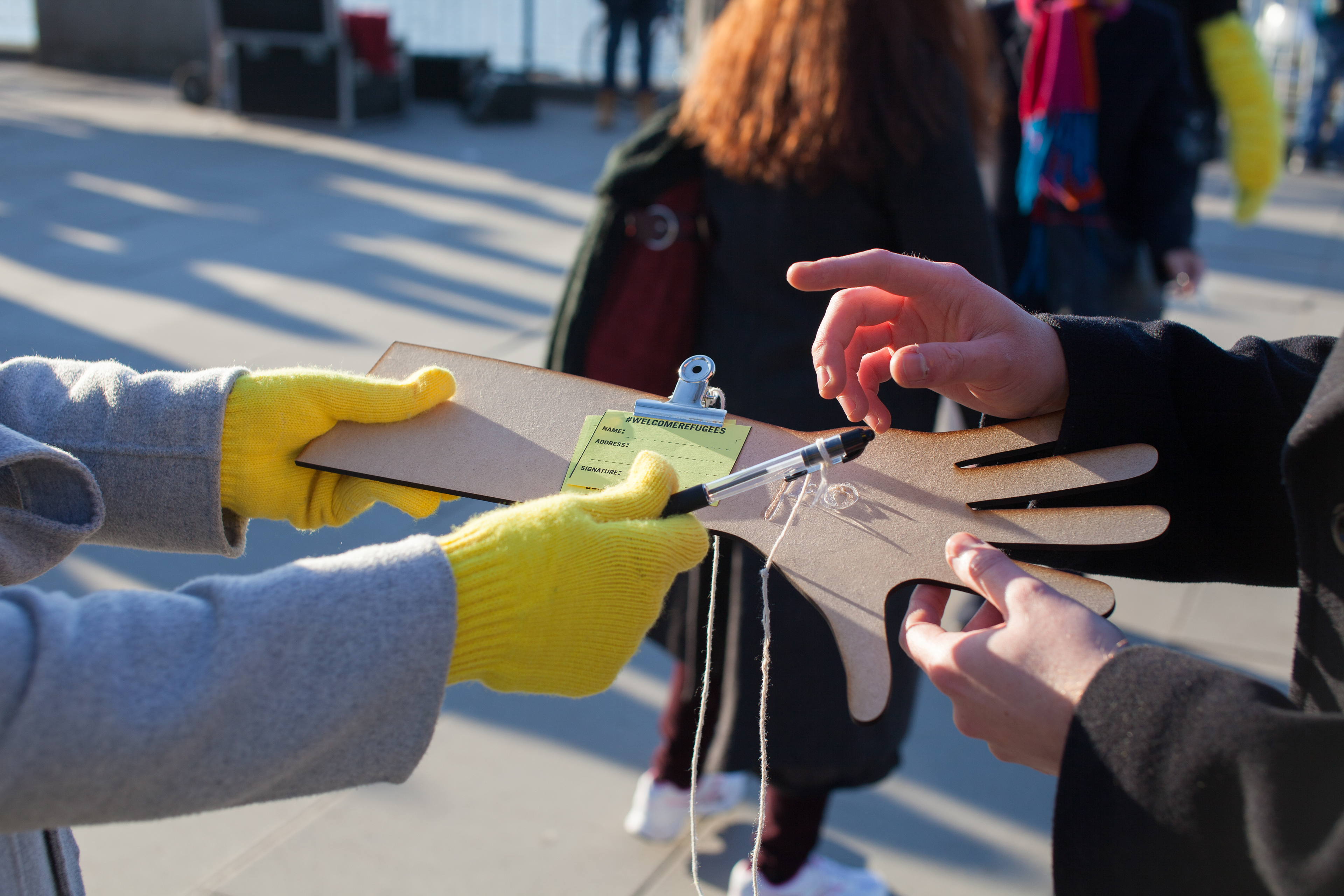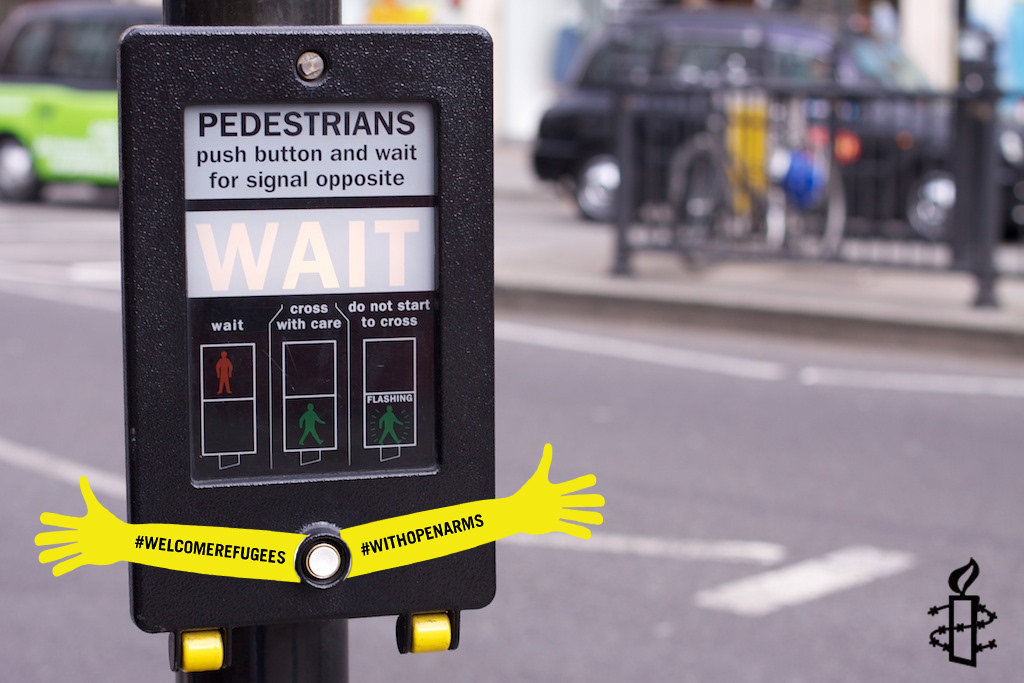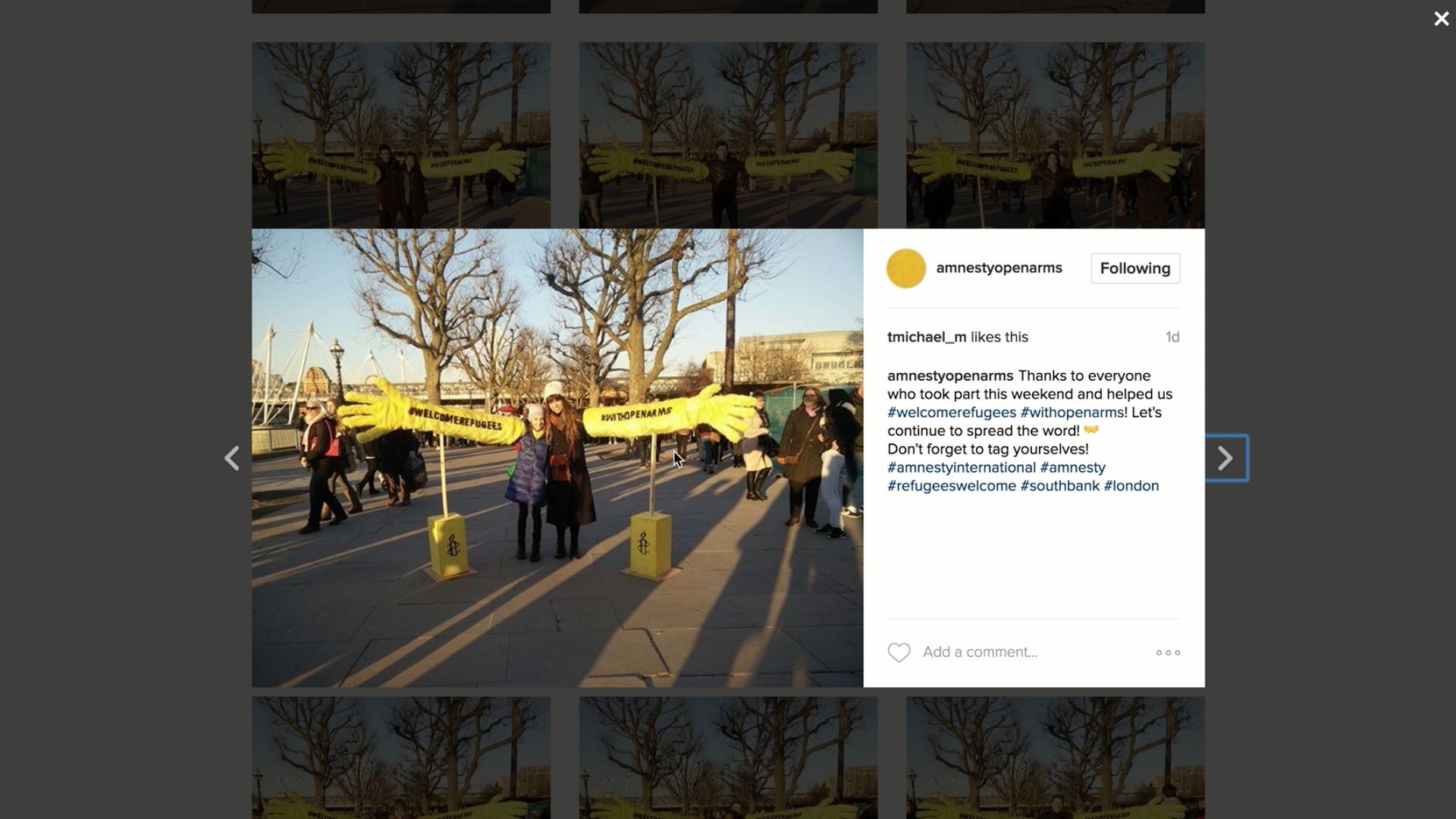 #withopenarms was a campaign focused on raising awareness for the refugee crisis. We wanted to achieve a warmer mentality towards those fleeing war-torn countries, a more welcoming attitude towards refugees. 
The act of opening your arms to someone is an act of acceptance, which was something we wanted to embrace within this project. We built the perfect tool for attracting the public's attention, two large yellow fluffy arms which allowed people to open their arms to those in need. We then we headed into London and in just four hours we raised over 300 signatures to welcome refugees into the country. 
The warm reception we received and the noted success of the arms lead to them being taken around the country by Amnesty International in hope of spreading our message.
Kingston University received the Robin Hood award from Amnesty International for the joint effort of all projects involved from the university.
This project was in collaboration with Stephen Pelling, George Warren and Harrison Tiller.