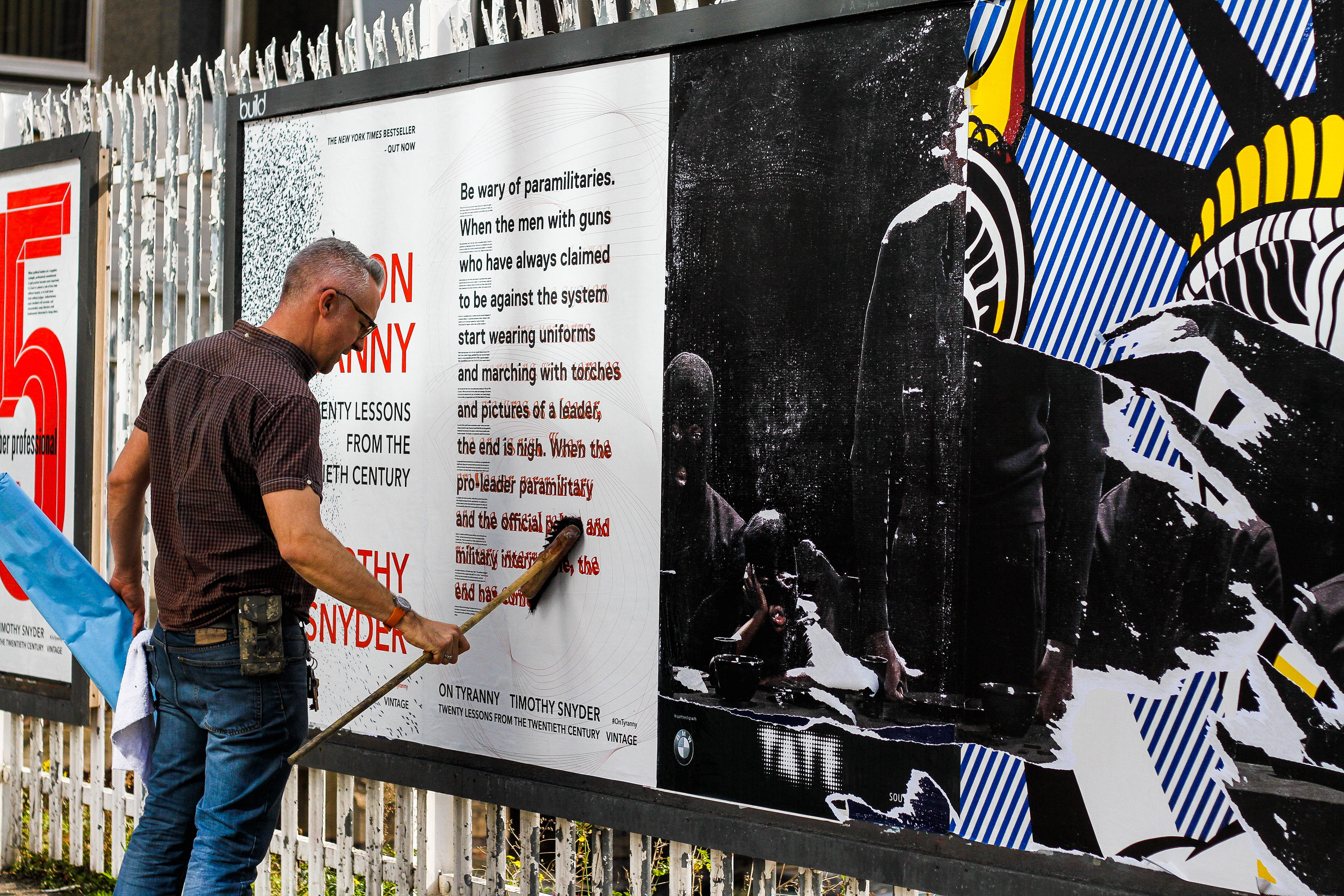 Students at Kingston University were tasked with producing a series of typographic posters in collaboration with Penguin Publishing for Timothy Snyder's latest release 'On Tyranny'.
The increased presence of government militia's such as the SWAT running parallel or replacing the police force has become problematic. Stories emerge everyday that highlight the complications of an increased militarised police presence within America. 
Alongside Seb Thomas, Stephen Pelling, Harry Hobs and Harrison Tiller I helped to produce a poster that responded to current tendencies of the police within the U.S., In particular the use of excessive force when dealing with everyday situations.
We expressed the narrative of our given extract by using two contrasting typefaces that intermingled and one forced itself upon the other, subduing it until it's influence subsided and it's initial properties had faded away almost entirely.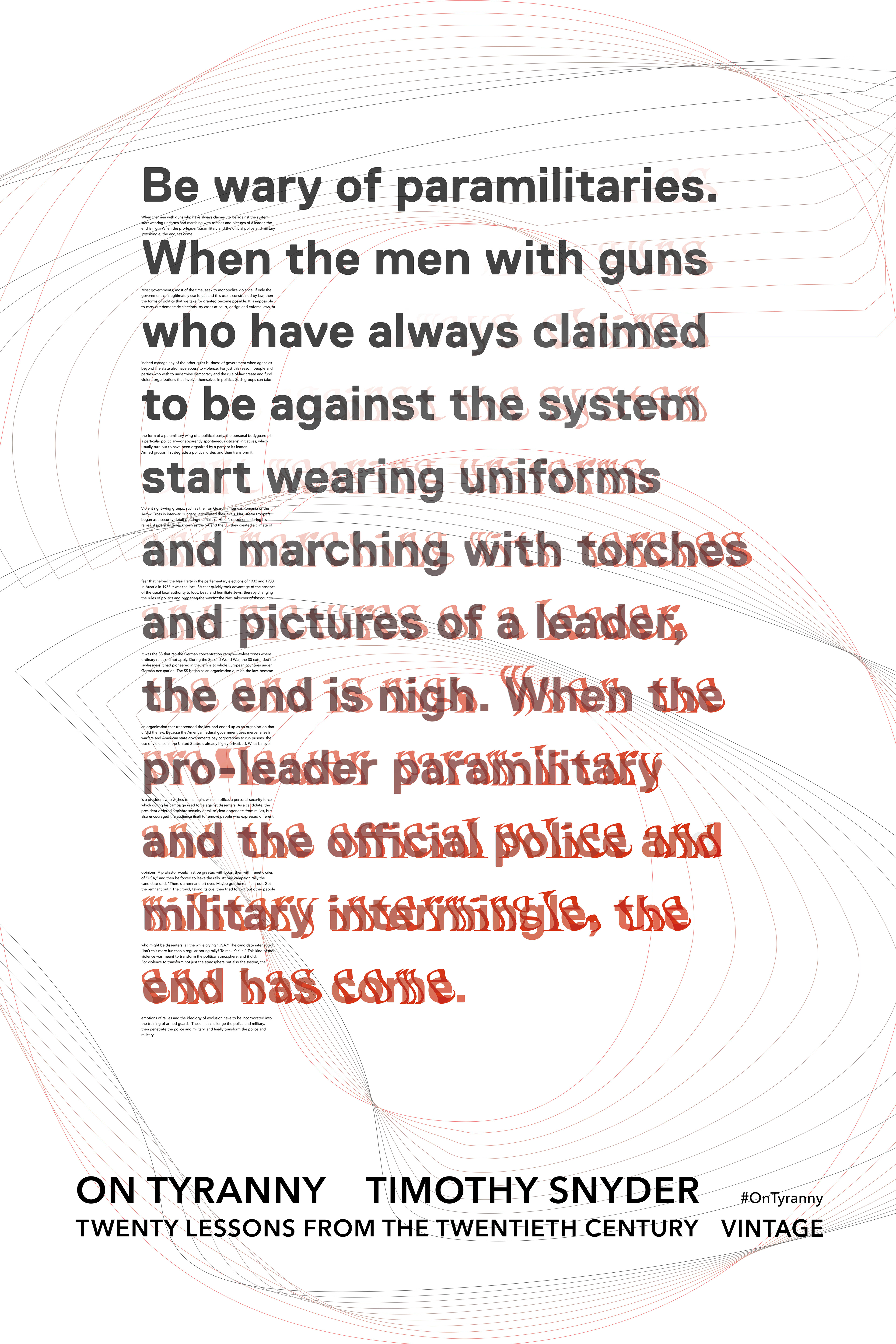 A typographic descent into chaos to represent the self induced anarchy of a police state.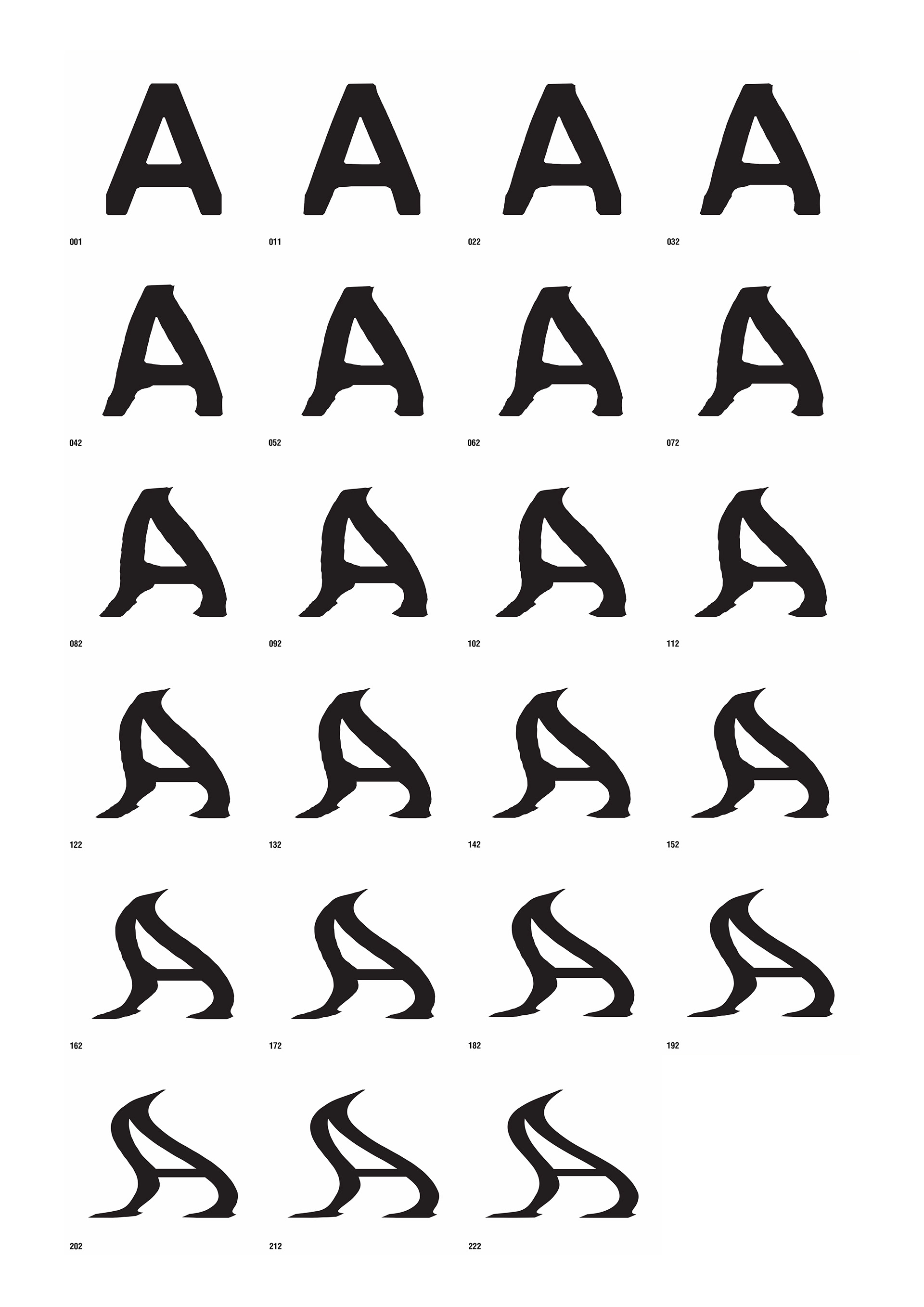 The poster installation was put in place on Lenin Street, London on March 2017 and is due to be installed in the U.S. in the near future.