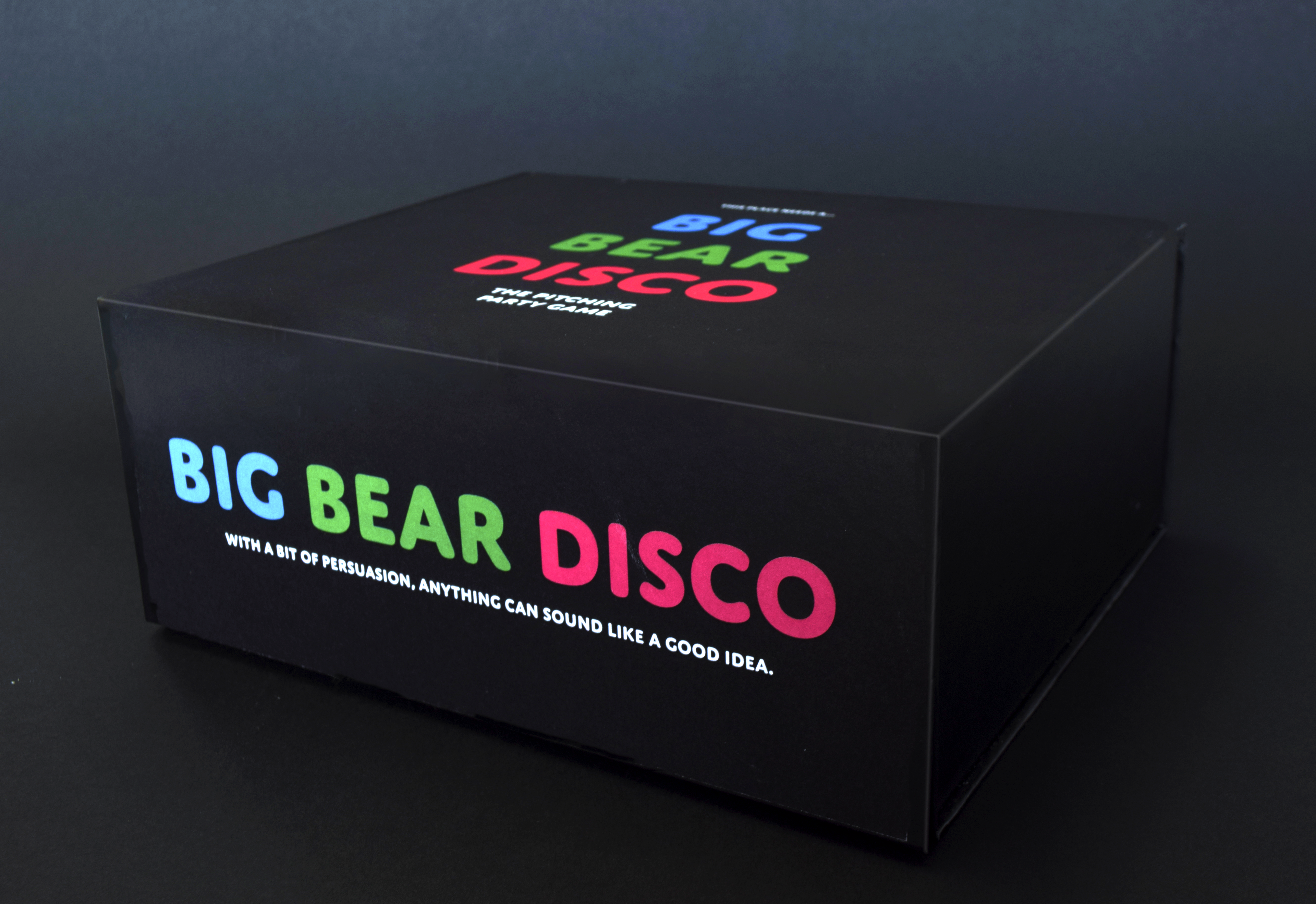 Big Bear Disco was a response to a Hasbro Games D&AD brief for New Blood 2017 which was required to be a party game for 2+ players without the use of technology. The game was not a winning submission but this does not matter. We believe that as a team we had created a fun and interesting tool and marketed and designed it as best as possible in the given time frame.
The game gets a brilliant reception wherever it gets taken. We are in the process of showing the game to drama / children's schools as an improvisational comedy and thinking tool as well as pitching it other manufacturers. We believe Big Bear Disco was not only the high energy pitching party game we promised but also a beneficial tool for improving confidence.

Big Bear Disco relies on a persons abilities to create narratives and their quick thinking to respond to prompt cards (adjectives and 'things') that must be linked with a place card to create an exciting venue to pitch to the mayor. Players may find themselves with cards like "Luminous Wasp Emporium" and must battle it out with other players to discuss why their venue is the best. It's a game about how you utilise your imagination and present the environment, relying on your powers of persuasion to set the scene and earn points!
Created with Leah Frederickson and Harrison Tiller.